Who says cottage vacations only happen during the summer? If you've got the vacation days to spare and the ideal spot to escape to, winter can be the perfect time to relax, recharge and unwind.
Even in the dead of winter, Ontario has some highly desirable cottage listings available for a snow-covered excursion. Whether it's a private Scandinavian tiny home, a liftside lodge, or a vintage A-frame cottage, there's something for everyone this time of year.
Scandinavian-Inspired Tiny Home Experience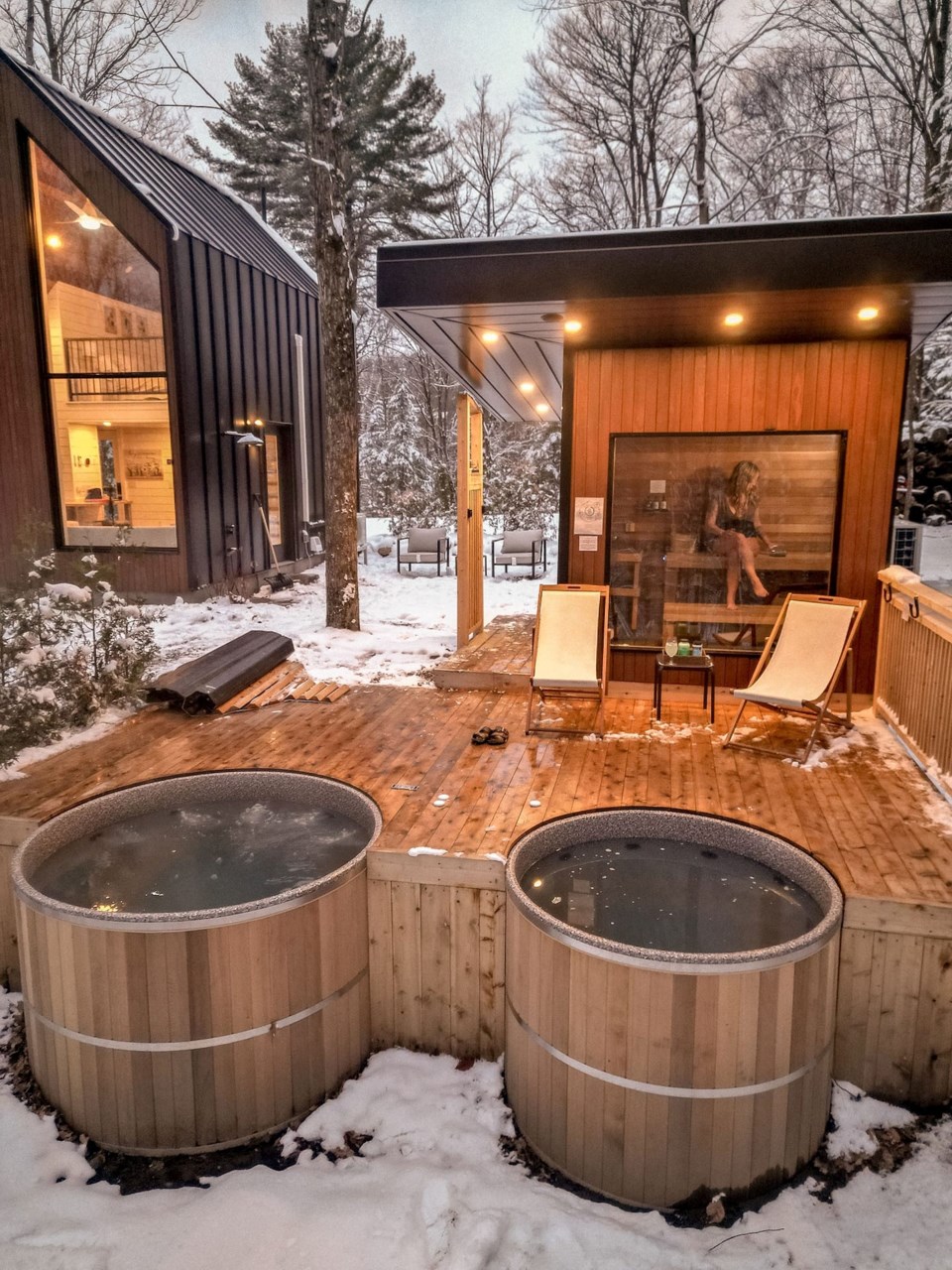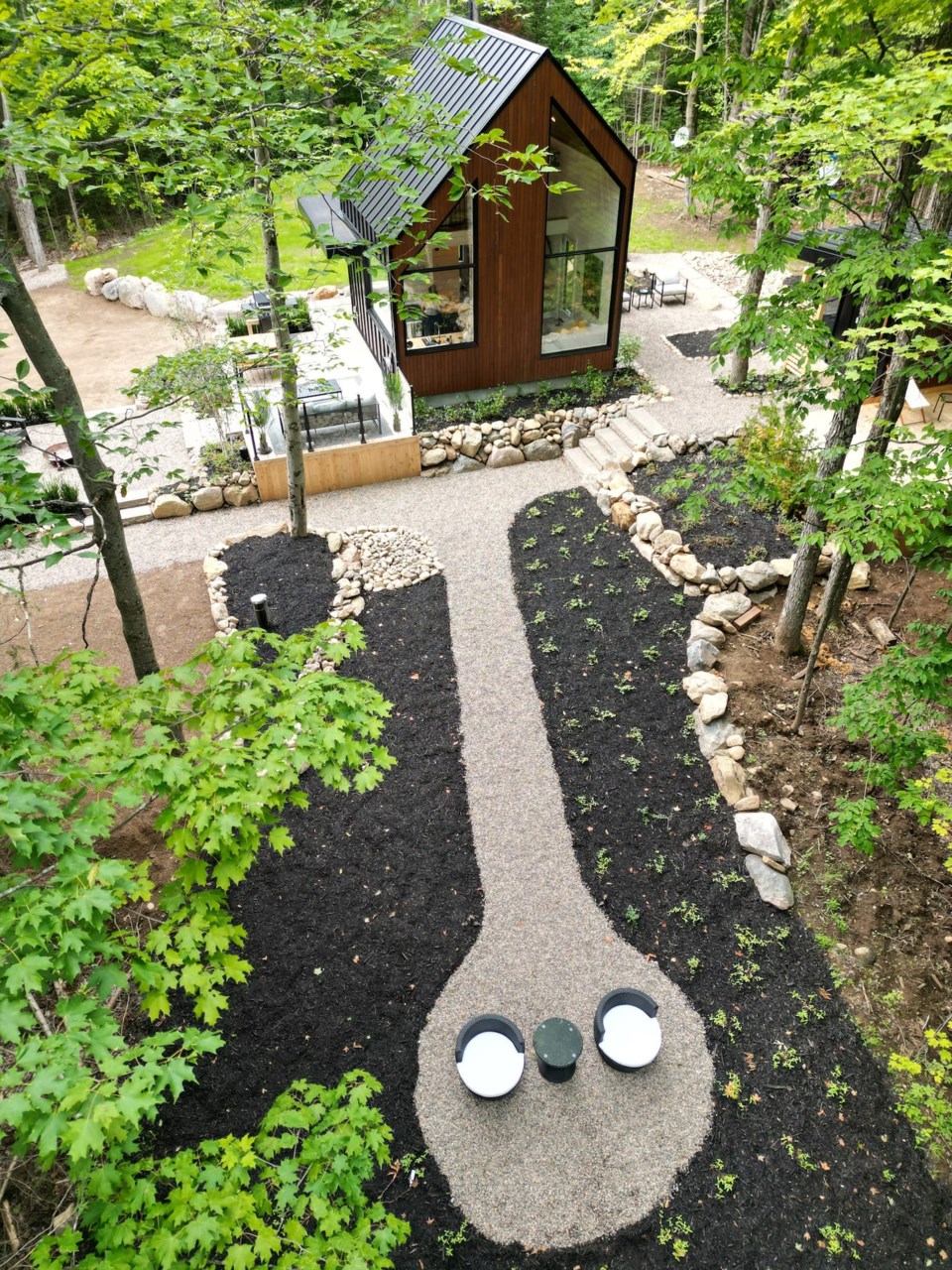 This tiny home offers big-time relaxation in this remote Nordic-inspired getaway. It's like your own mini spa retreat, complete with a hot tub, sauna, and outdoor plunge pool and lounge space.
While the listing accommodates up to three people, the space is ideal for two to escape into the wilderness for this Scandinavian-style spa experience.
Wilderness Lakefront A-Frame Cottage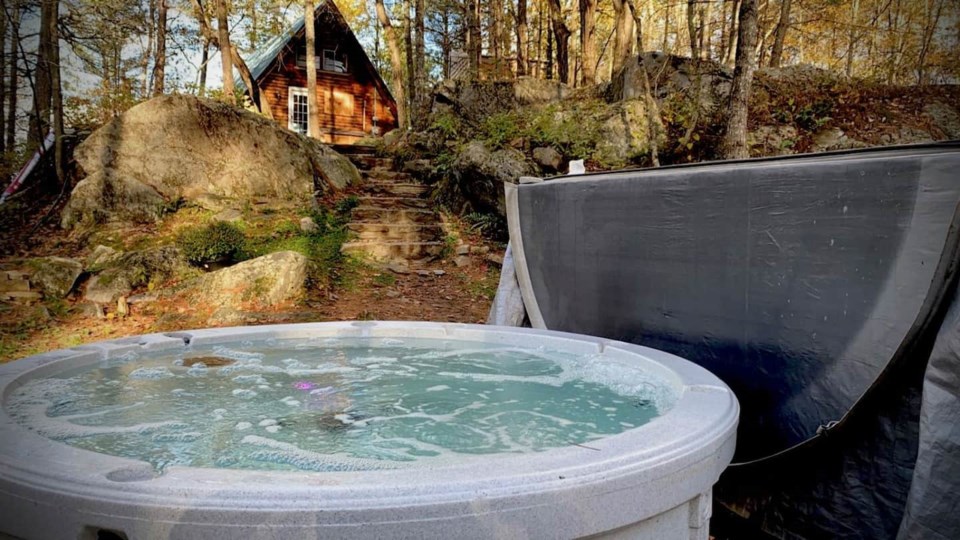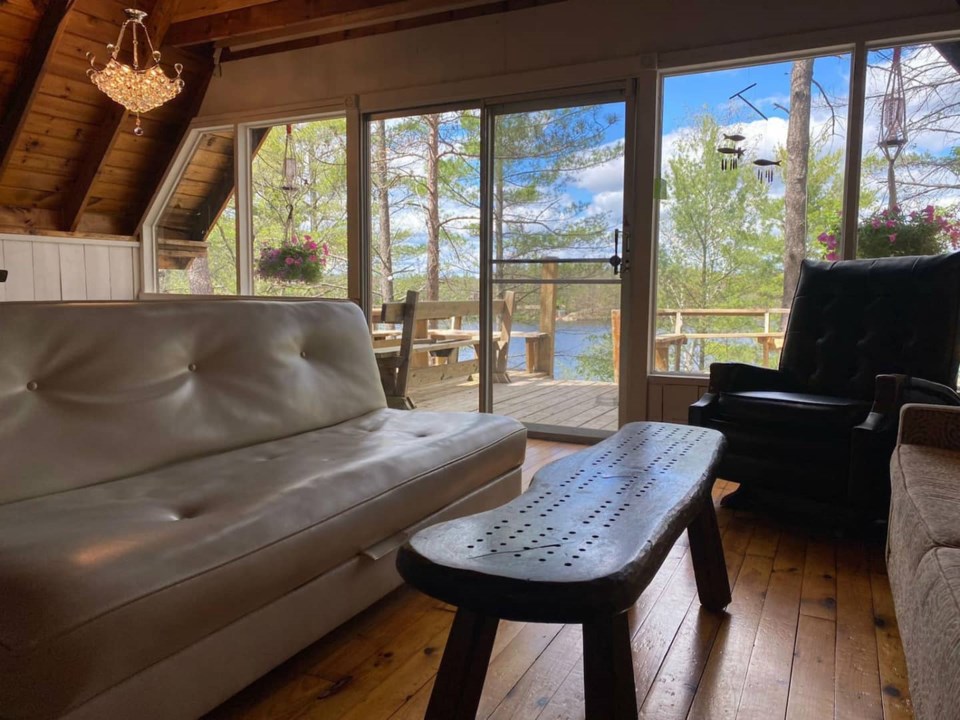 The Kawartha Lakes are home to some of the most beautiful terrain in Ontario, and this listing gives you a front-row seat to a picturesque lake. The 1950s A-frame cottage sleeps up to eight people, and the nearby 100-year-old log cabin accommodates up to eight additional guests.
This place looks like the perfect place to play in the summer, with swimming, boating, hiking and fishing. In the winter, skiers can check out the trails, and the hot tub will keep you warm through those chilly winter evenings.
Liftside Lodge at Sir Sam's Ski and Ride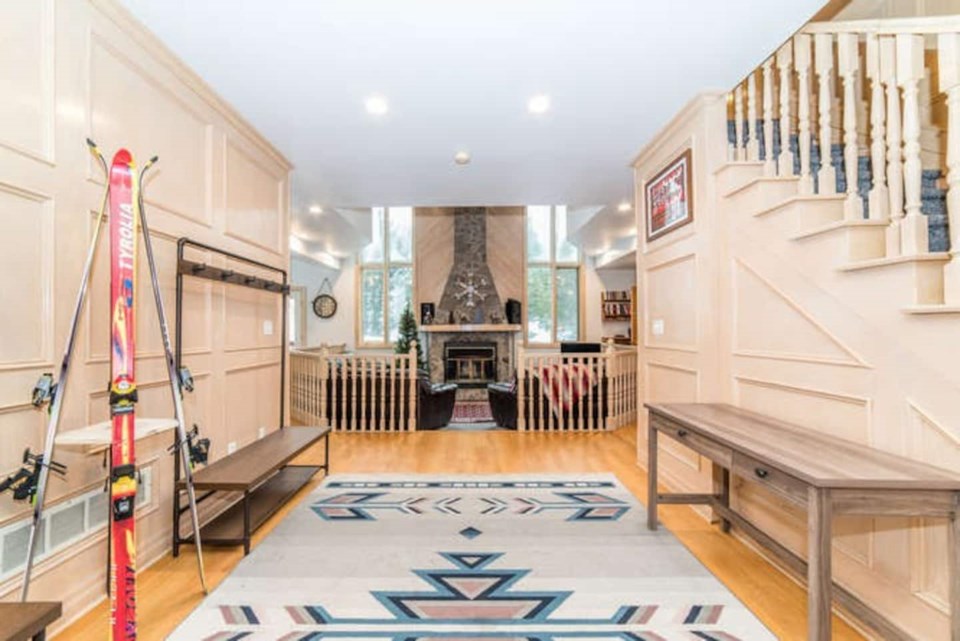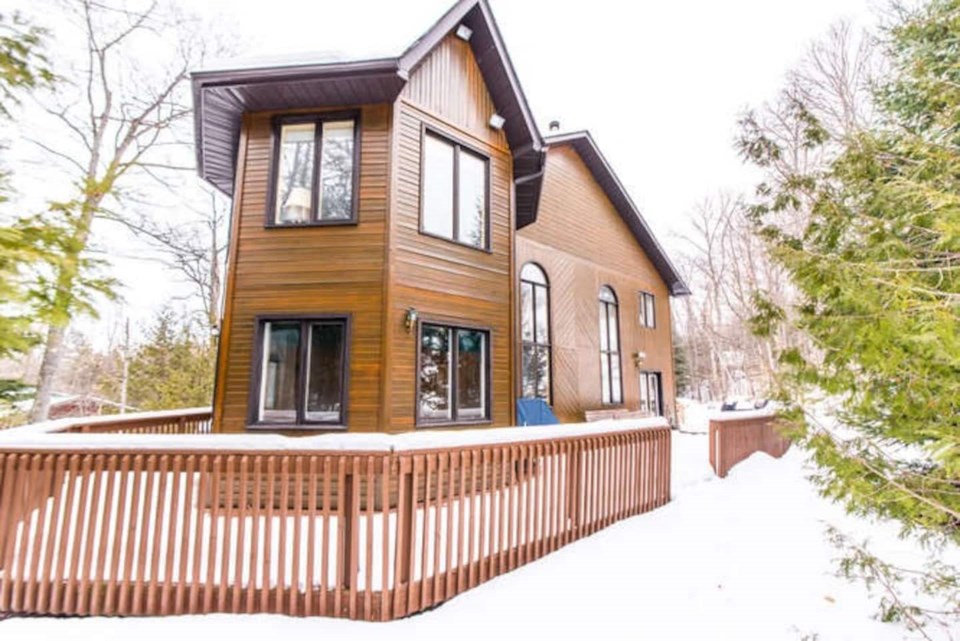 Treat yourself to some chalet slopeside living with this entire lodge in the Eagle Lake area. Skiers and snowboarders will love the fact that it's next to Sir Sam's Ski and Ride, and after a long day on the hills, you can head back to the house and unwind in this 4,000 square foot chalet.
With seven bedrooms, 13 beds and 3 bathrooms, there's no shortage of space for your crew. Dip into the eight-person hot tub, stoke your competitive fires in the games room, or kick back in the basement with a movie or TV show.
The Birchwood Cottage Co - Redstone Lake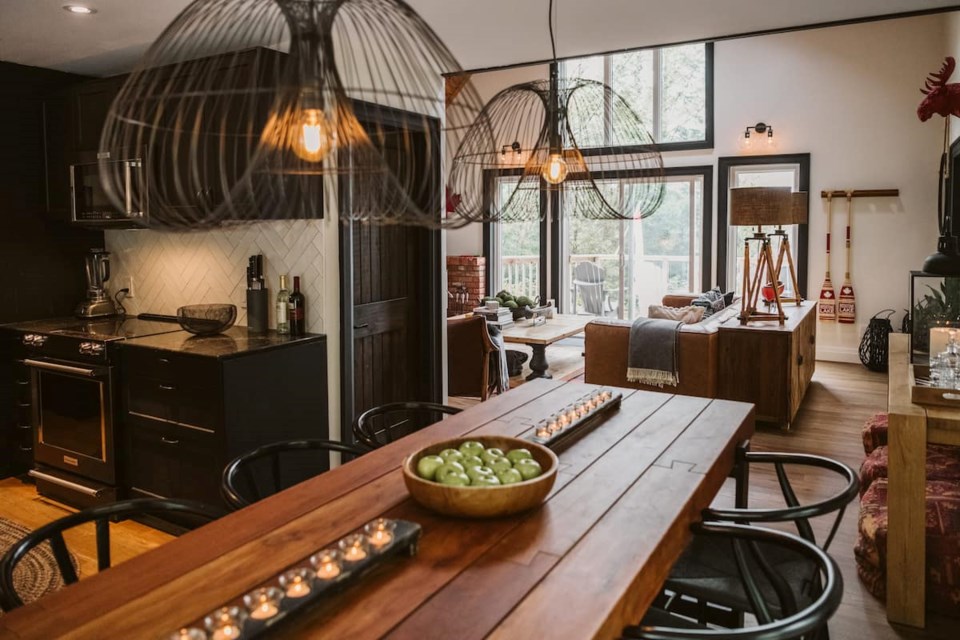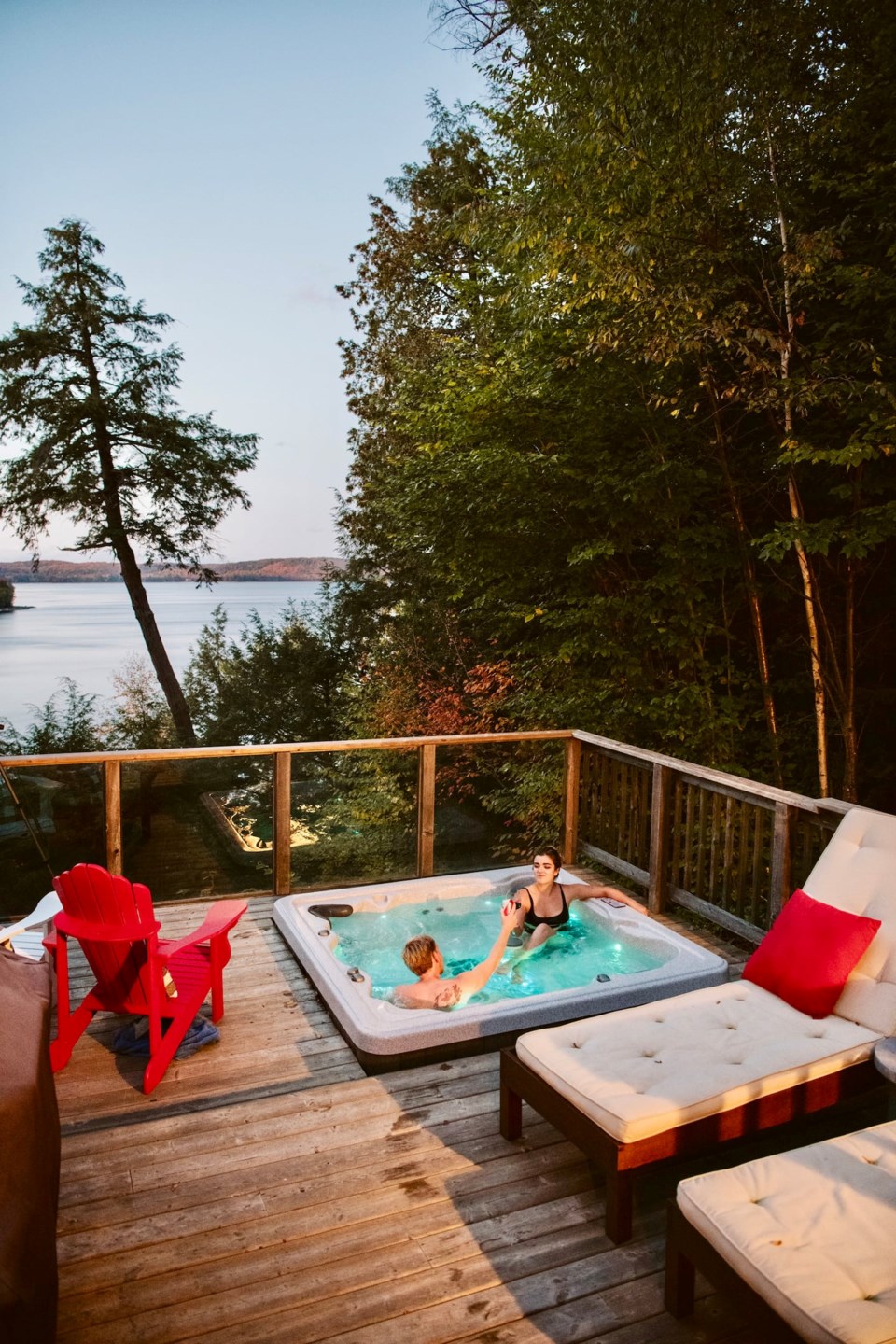 Perched atop Redstone Lake, you'll marvel at the beauty of this luxury three-bedroom cottage. Featured in HGTV.ca and the book "Cabin Tripping," it's the ideal spot for a couple's retreat or a multi-family getaway.
Three king beds provide ample space for up to six guests, two full bathrooms, and a sprawling gourmet kitchen. The deck provides a beautiful view of the lake, and the outdoor hot tub and firepit are added touches to this cottage retreat.
Luxury Custom Designed Cottage on Lake Huron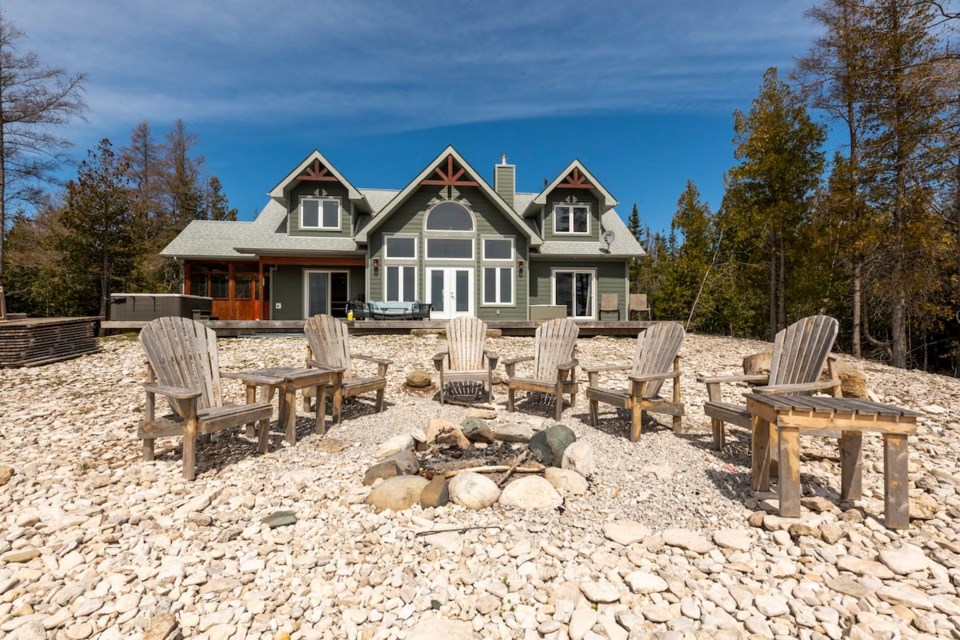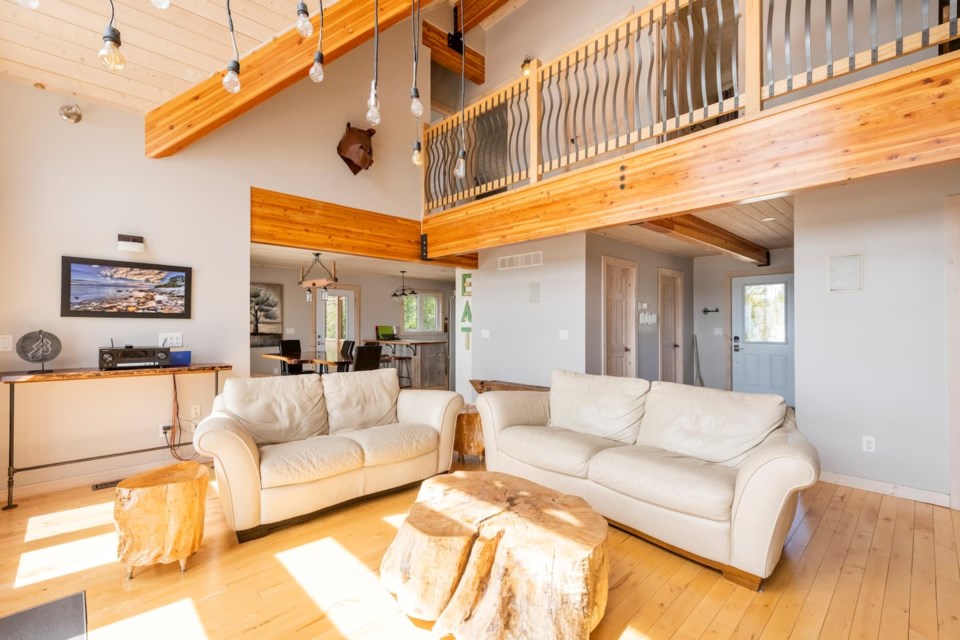 Welcome to Lake Huron's scenic waterfront with this luxury cottage near Tobermory, Ontario. Take in the sunrise and sunset with plenty of natural light and windows, and wind down your day gathered around the firepit or let the stress melt away inside the hot tub.