LeClair Cremation Centre by Arbor Memorial provides convenient, modern and customizable cremation services to families in Midland and the surrounding communities.
Cremation is a simple and affordable option that a growing number of Canadians are choosing, but that does not make it any less meaningful.
In fact, as the need for traditions fades away for many families, cremation becomes the ideal choice. Since a service, even graveside or at the place of internment, can still be held, many see cremation as a progressive and more eco-friendly option. It is typically paired with a celebration of life or other uplifting memorialization and can be streamed for those that cannot attend in person.
"We know that celebrating a life is truly personal," explains Melody Somerville, Manager and Funeral Director. "There is no one-size-fits-all event. That's where we come in. We help families create memorials and experiences that are a real reflection of your loved one. We listen, empathize, and provide emotional and practical support."
Many families ask the funeral professional at LeClair about the cost of cremation and how it differs from a traditional burial. Somerville explains, "Every customer that comes through our door is made aware of their options and associated costs so that they can make the decision that's best for their loved ones, their family, their taste and their budget."
She continues, "Most families choose to place cremated remains in an urn. The urn is then housed in an indoor or outdoor mausoleum or columbarium, buried in a family plot or placed in a special urn garden."
A cremation service, or a celebration of life, provides a meaningful way to say goodbye.
"As with a funeral, a meaningful memorial prior to cremation can include a ceremony at a location of your choosing, a visitation for family members prior to the service, an open or closed casket, meaningful music and participation of loved ones," says Somerville.
Families also have options through LeClair's partnership with Eternity's Touch, who sells personalized memorial jewelry, art and other keepsakes. Items can be customized with fingerprints, text, photos and cremains.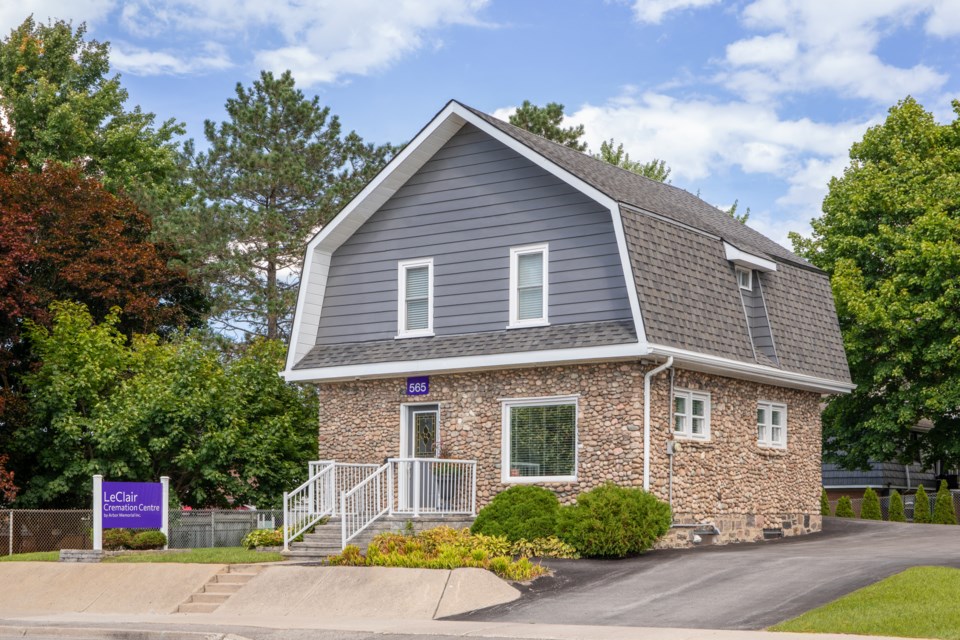 Pre-planning is a wonderful way for families to learn about the many options around cremation.
"Pre-planning cremation ensures that your wishes are respected. It also means that your family won't have to deal with the stress related to the financial burden of planning your goodbye," confirms Somerville.
She concludes, "Today, more and more Canadians are choosing cremation as an alternative to traditional burial. Although cremation may seem like the simpler choice, in reality there are many options to consider. Our team of dedicated and compassionate professionals is here for families when they need us. We want to educate our community on the options that will celebrate their loved one's own unique style. We recommend families looking for more information view our free cremation Q&A information guide."
Families at-need or looking for pre-need services can contact LeClair Cremation Center for more information.