Helping the people of Midland and area get what they need for home renovations of all sizes is what the local Home Hardware centre is all about.
Midland Home Hardware Building Centre and Design Centre carries a wide range of building, hardware, and home-improvement products that cover almost every aspect of the home, said co-owner and operator, Kevin Mateff.
"We are very project oriented, and we can help customers plan just about any size renovation or new build," Mateff said.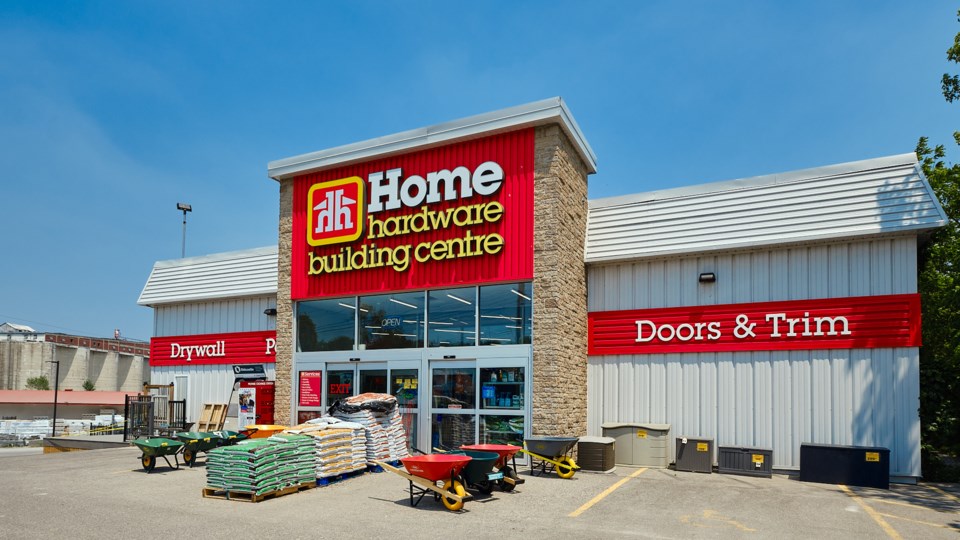 The Midland store is a real family business. Mateff started working for its predecessor, Beaver Lumber, in 1987.
In 2000, Beaver Lumber stores were purchased by Home Hardware Stores Ltd., and the store started operating as Midland Home Building Centre. It had been a Beaver Lumber store since 1945, and it was at this location that Mateff said he learned the ropes of lumber retail.
Kevin and his brother, Keith Mateff, and their wives, Wendy and Elizabeth, purchased the store in 2007. It was a natural progression for the entrepreneurial brothers, who, coincidentally, thought they would always end up owning an automotive dealership.
"When we bought the store, it was in need of some updating," Mateff said. "With the help of Home Hardware, we re-merchandized the store and installed a lumber auto stack and paved the yard, among many other projects."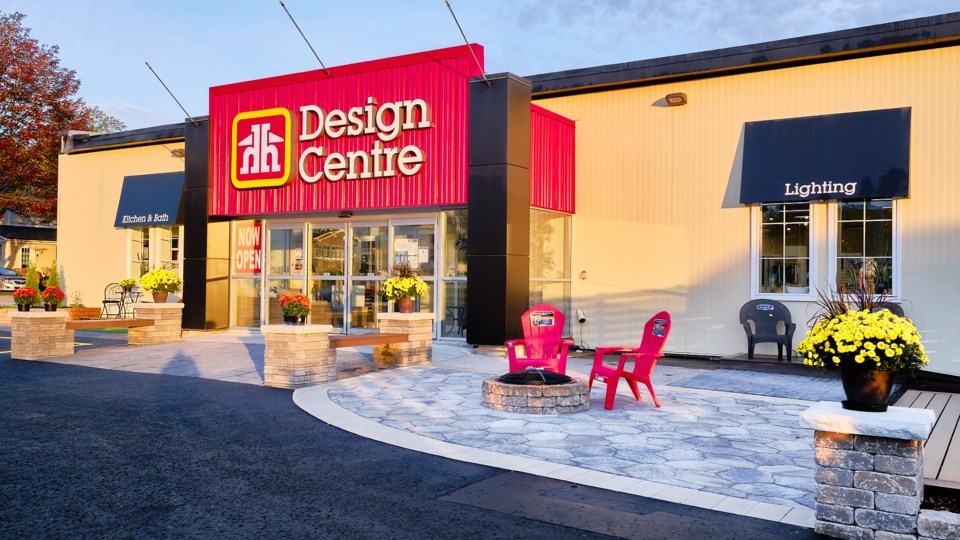 They set up a design centre in a building just down the road from their store. Having that design centre in a separate building allowed them to open up more retail space within the store and allowed them to take on the home hardware banner, selling such items as lawnmowers and gardening tools.
With only 5,000 square feet of retail space, though, Midland Home Hardware Building Centre and Design Centre was quickly starting to outgrow its confines.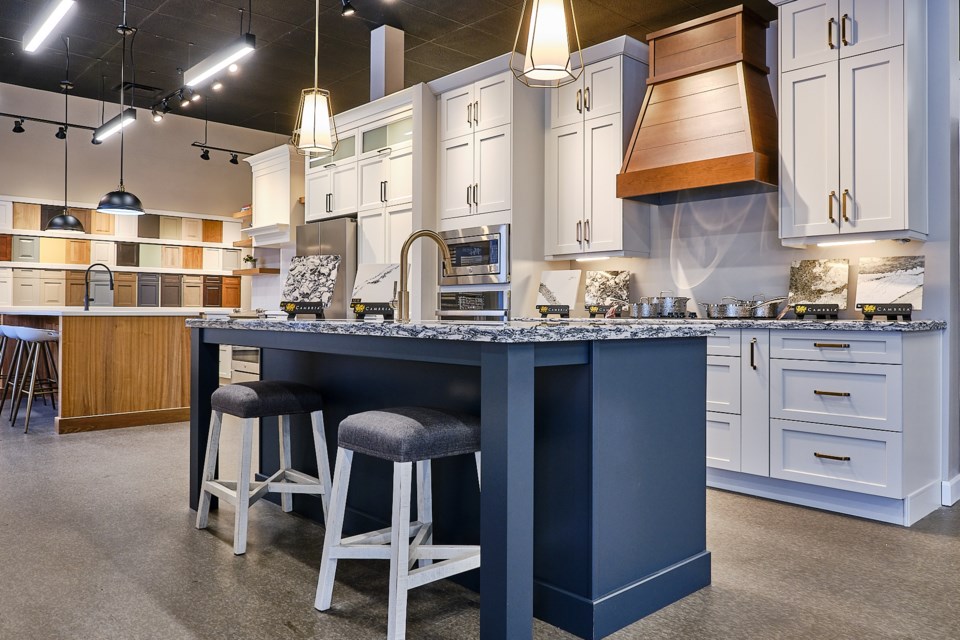 "We made due for quite a while, but we were certainly in need of a larger location," said Mateff. "We just didn't have the retail space we needed to grow our business."
Mateff said they had contemplated expanding on the old building, but there were just too many roadblocks in the way.
Fortunately, they did not have to look very far. In fact, their soon-to-be new location was right next door, in the form of the Timber Mart. Teaming up with Home Hardware, they bought the land in 2020. It came with about six acres. After "quite a large renovation," they opened their new location in November 2020, said Mateff.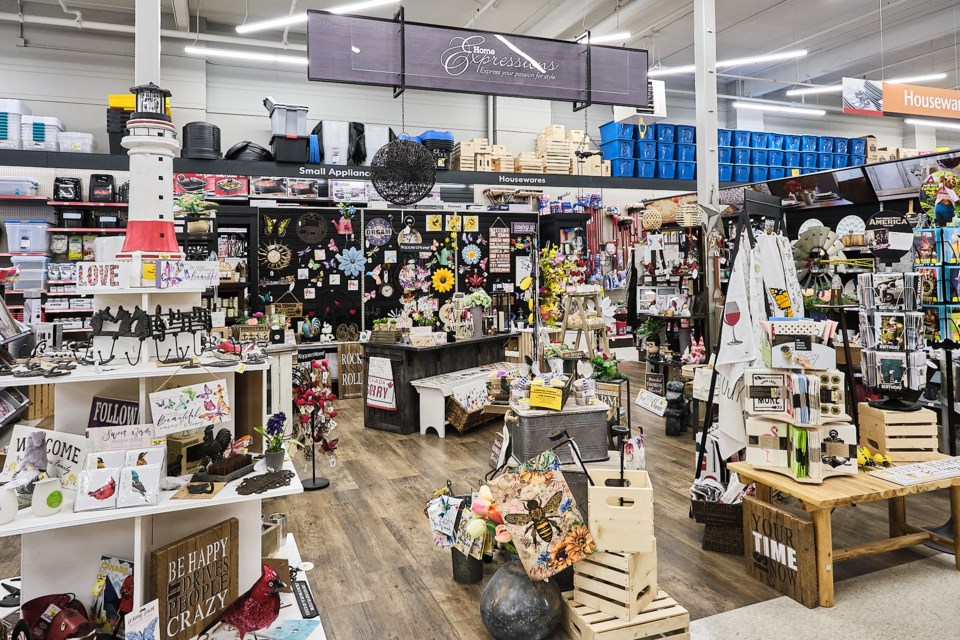 "We did pretty well considering we were in the midst of a pandemic," he said.
The new location boasts about three times the amount of retail space — about 15,000 square feet.
Moving into their new location right next door allowed Mateff and his team to make a speedy transition and to quickly expand in many areas.
The old store has been revamped to be Home Hardware's new design centre, which opened in September 2021 after the brothers moved it in there from the previous location down the road.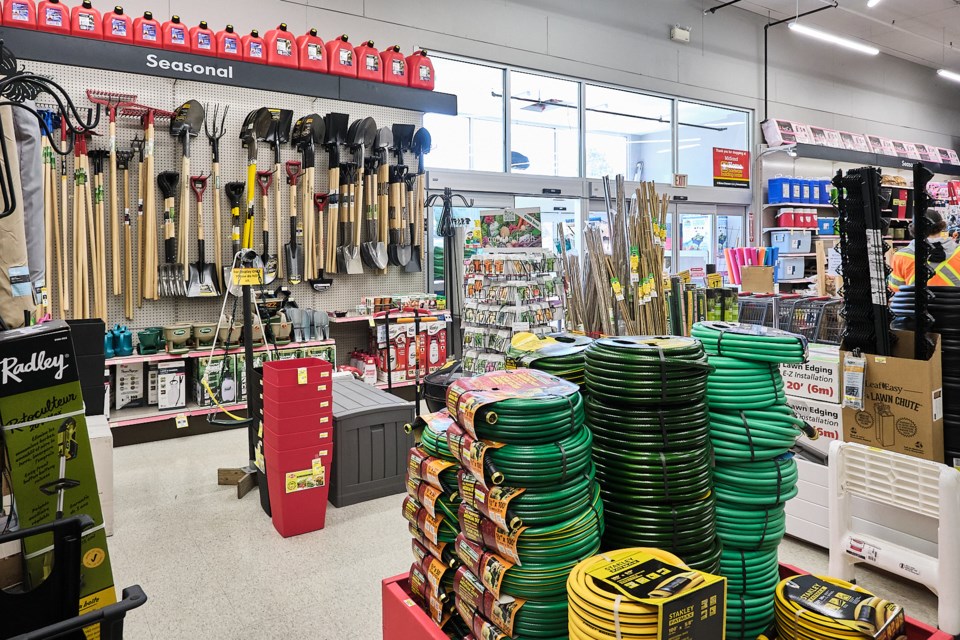 "We have a very interesting operation now, with the amount of land we have, and now we have two retail buildings on one property," Mateff said.
It's not just the ample land and retail space that sets Midland Home Hardware apart from the competition, Mateff said. Home Hardware is known for its service. It's a store where customers can go in and talk to the staff about their project needs.
"Our staff (Midland Home Hardware has 64 employees) is always on hand to provide advice," he said. "It's about the personal touch. Of course, we have a huge selection of quality products, too.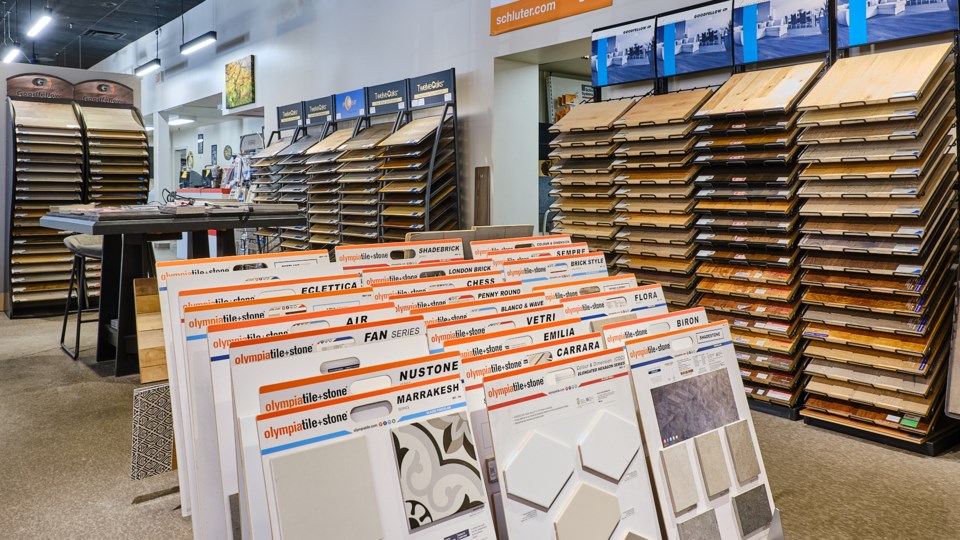 Treating customers well and making sure they get what they are looking for is how a business keeps those customers coming back time and again, Mateff said.
"I think people really view Home Hardware as a community store," Mateff said. "We love the idea that we are local, and it puts us in quite a small group these days."
Mateff and his staff are happy to support many local community groups and charities, whether it's sponsoring a hockey team, or working with the local Community Living group.
"We take a lot of pride in being a part of this community," Mateff said. "We would like to thank all our great customers for all their support over the many years, and we look forward to even more improvements to service them in the future."
Find more information about Midland Home Hardware Building Centre and Design Centre here or visit them on Facebook here.